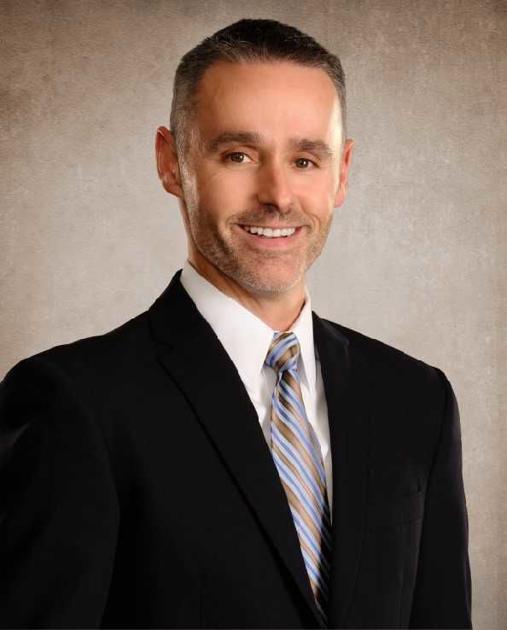 It's difficult to manage when the knee or hip joint you demand so much of fails you. Good joint health is important so you can remain mobile, but we tend to do nothing for our knees or hips until the pain becomes too much to bear.
David J. Peterson, DO, orthopedic knee and hip replacement specialist at Bingham Healthcare Orthopedics & Sports Medicine, offers an effective and minimally invasive solution to help patients find relief from pain: same-day knee and hip replacements.
"Having a total or partial knee or hip replacement once meant patients had to stay in the hospital for several days," says Dr. Peterson. "With recent improvements in technology and surgical techniques, I have the ability to perform knee and hip replacements much more effectively and efficiently. After the surgery, many patients can go directly home to recover."
Bingham Healthcare Orthopedic & Sports Medicine is proud to offer same-day knee and hip replacements. Dr. Peterson was the first surgeon in Idaho to perform a robotic-assisted total knee replacement. Since that time, he has performed over 1,000 knee and hip replacements using robotic technology, more than any other surgeon in the Intermountain West. In addition to Idaho, his patients have come from Utah, Wyoming, Montana, Oregon, Washington, and Nevada, and from even as far away as the East Coast.
Research has shown the Mako system to be the most accurate, most reproducible, and safest way to perform hip and knee replacement surgeries. "Mako robotic-arm assisted hip and knee surgery has dramatically changed the way joint replacement procedures are performed, by providing each patient with a personalized surgical experience based on their specific diagnosis and anatomy," says Dr. Peterson. "With the use of a virtual 3D model, the Mako system allows me to create each patient's surgical plan pre-operatively, before the patient even enters the operating room."
During surgery, the surgeon can validate that plan and make any necessary adjustments while guiding the robotic-arm to execute the procedure exactly as planned. Because every surgery is customized to the meet the needs of each patient, this makes them less invasive.
In addition, pain management has changed. We used to rely on strong pain medications, which can have undesirable side effects. We now offer non-narcotic pain blocks around the hip or knee joint, significantly reducing the need for narcotics and allowing patients to walk and perform stairs within a few hours after surgery.
"I also feel more comfortable sending many patients home the same day of their surgery because home health services have evolved greatly," says Dr. Peterson. In the past, many patients were sent to rehab centers for several weeks to recover. "Research has shown that patients recover a lot faster in their own homes. There's less chance of infection, they sleep better, and they feel safer, more secure, and comfortable in their own environment, surrounded by family."
While a same-day, or outpatient, knee or hip replacement certainly has its advantages, don't expect to fully resume your normal daily activities within a week or two after surgery. Healing takes time and patience. The damage to your joint happened over time; recovery and healing will take time as well.
"It's exciting to be able to offer same-day knee and hip replacements surgery options throughout the region," says Dr. Peterson. "Especially because it's less daunting for patients and I know how much this surgery can change someone's life for the better."
Meet Dr. David J. Peterson
As a leading orthopedic surgeon in Eastern Idaho, Dr. Peterson specializes in arthritis and minimally invasive joint replacement for the knee and hip, including partial knee resurfacing. He is board certified in orthopedics and fellowship trained in knee and hip replacement.
He sees patients in Pocatello, Blackfoot, and Idaho Falls. If you have questions about your knee or hip health, or are ready to find relief from constant knee or hip arthritis pain, call (208) 782-2999 to schedule an appointment.