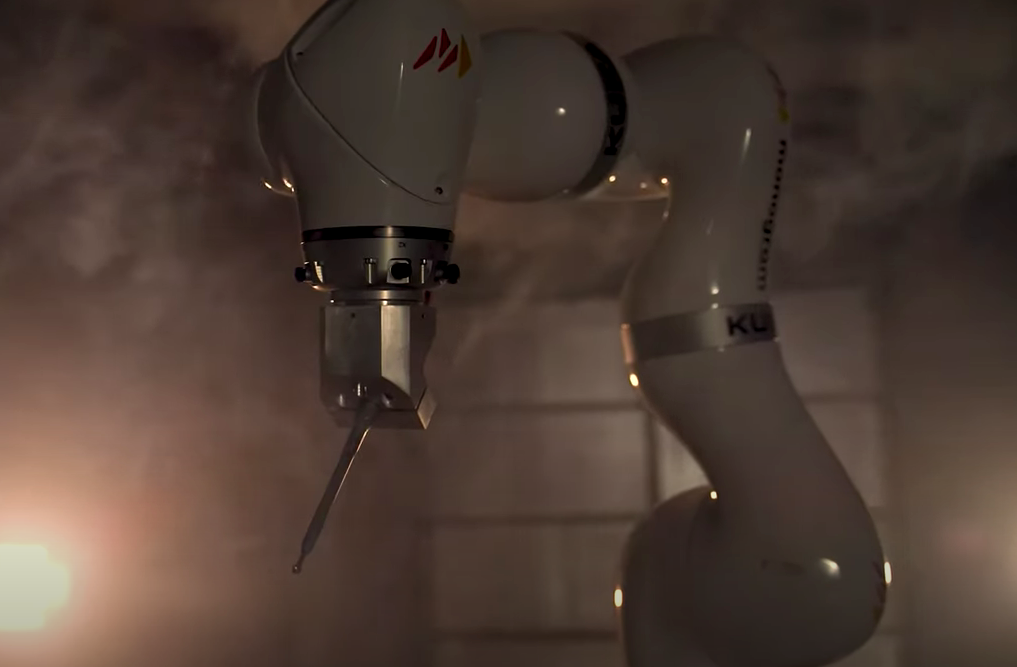 Monogram Orthopedics takes a unique approach to joint replacement. The company's robotic arm installs joint implants that have been 3D-printed to fit each patient's specific bone structure with gloved hand precision. The company claims that its system will allow surgeons to replace joints with perfectly fitted implants and through less invasive procedures, reducing the rates of infection, dislocation and failure of the implant and dramatically improving patient outcomes.
With $ 16.7 million in capital and its growing list of pre-orders, Monogram expects to make a profit by the end of 2021. Here we will delve into Monogram technology to see how this company is poised to transform the world's joint replacement market. . .
Generic implants have a high cost for patients
Traditional hip and knee replacements can be inefficient, error-prone, and prone to failure. Even today's most advanced implants are mass-produced. These implants are installed after surgeons measure the proportions of a joint and then cut the affected bone with saws and insoles. Once they have given way to the implant, surgeons stick it in place with bone cement, which can crack after surgery. In fact, the implants themselves may also be prone to mechanical failure, forcing thousands of patients to return to hospitals for new operations.
These problems are well known to the medical community. Although many implant failures occur due to mechanical problems, many remain related to the underlying problems of instability, misalignment, and cement rupture.
All of these problems can be mitigated with technologies such as mapping and 3D printing, which have helped solve similar problems in other medical fields, and today physicians and patients are increasingly looking for more customized and accurate implant solutions. This is where Monogram technology comes in.
Custom implants provide better results for the patient
Unlike the generic products of their competitors, Monogram custom printed implants use each patient's individual bone structure as a plan. The company's custom manufacturing process begins with a computed tomography of the board to be replaced. The data from this scan feeds an AI-based preoperative interface, which uses predictive algorithms to help the surgeon plan the procedure from all angles. An automated manufacturing system prints the implant in 3D, giving it a way to slide perfectly into the patient's joint.
A robotic surgical arm serves as the second component of the Monogram system. Guided from a real-time virtual navigation dashboard, the robot follows the surgeon's instructions, but does not require any direct manual guidance, effectively eliminating human error from the surgery itself. The arm begins by making a small incision and then uses a milling drill to clean a precisely sculpted cavity in the bone. The implant adapts perfectly to the cavity with minimal or no cement, which has Monogram up to 270% more stable than a generic equivalent.
Taken together, Monogram's hardware and software represent innovations expected by the orthopedic industry. Given the failure rate of traditional implants, it's not hard to see why. The adoption of Monogram technology could significantly reduce cases of loosening and dislocation, which would result in far fewer repeated surgeries and significantly improve patient outcomes.
Robots and 3D printing are on their way to rapid expansion
Because low-wear plastics make knee implants more practical for under-65s, young and active patients are expected to account for more than half of all knee replacement procedures by 2030, creating a total market of at least $ 12.5 billion.
Companies that reach the market first in this sector gain a considerable advantage over their competitors. For example, today's leading orthopedic robot outperforms its second rival 12 to one, with a market share of 87%. Kamran Shamaei, Monogram's vice president of engineering, helped develop this robot, and right now Monogram is the only company that sells an active milling robot arm that installs custom printed implants.
In short, Monogram has a leading market advantage in a sector that is about to become even more competitive. It is entering this market through a multi-purpose approach designed to mitigate risks and at the same time bring about the maximum possible traction of its existing capital.
Over the next few months, Monogram plans to generate immediate term revenue by licensing its global knee implant system to networks of medical distributors. He will then leverage these networks to sell patient-specific 3D printed implants, initially for use in traditional manual surgeries. Finally, it will present its surgical robot, completing the launch of its entire integrated solution.
Monogram has already raised $ 16.7 million from more than 6,700 investors and raised them through three successful rounds of financing. Now, with two signed dealer contracts and more under construction, Monogram offers individual investors the option to buy shares normally restricted to venture capital firms and banking institutions. It has already sold $ 7.3 million of these shares, surpassing yet another funding target.
It is clear that the future of medicine is personalized. Tailor-made implants and robotic surgeries will be the norm by the end of this decade. By then, Monogram could be the leader in this rapidly changing space, allowing surgeons to deliver the consistent results their patients deserve.
---
The content of this article should not be construed as a substitute for professional medical advice, diagnosis, or treatment. Always consult a doctor before trying any treatment or buying products to help you control your condition.
The content of this article also does not constitute any financial or investment advice. It is important to conduct your own research and consider seeking advice from an independent financial professional before making banking or investment decisions.