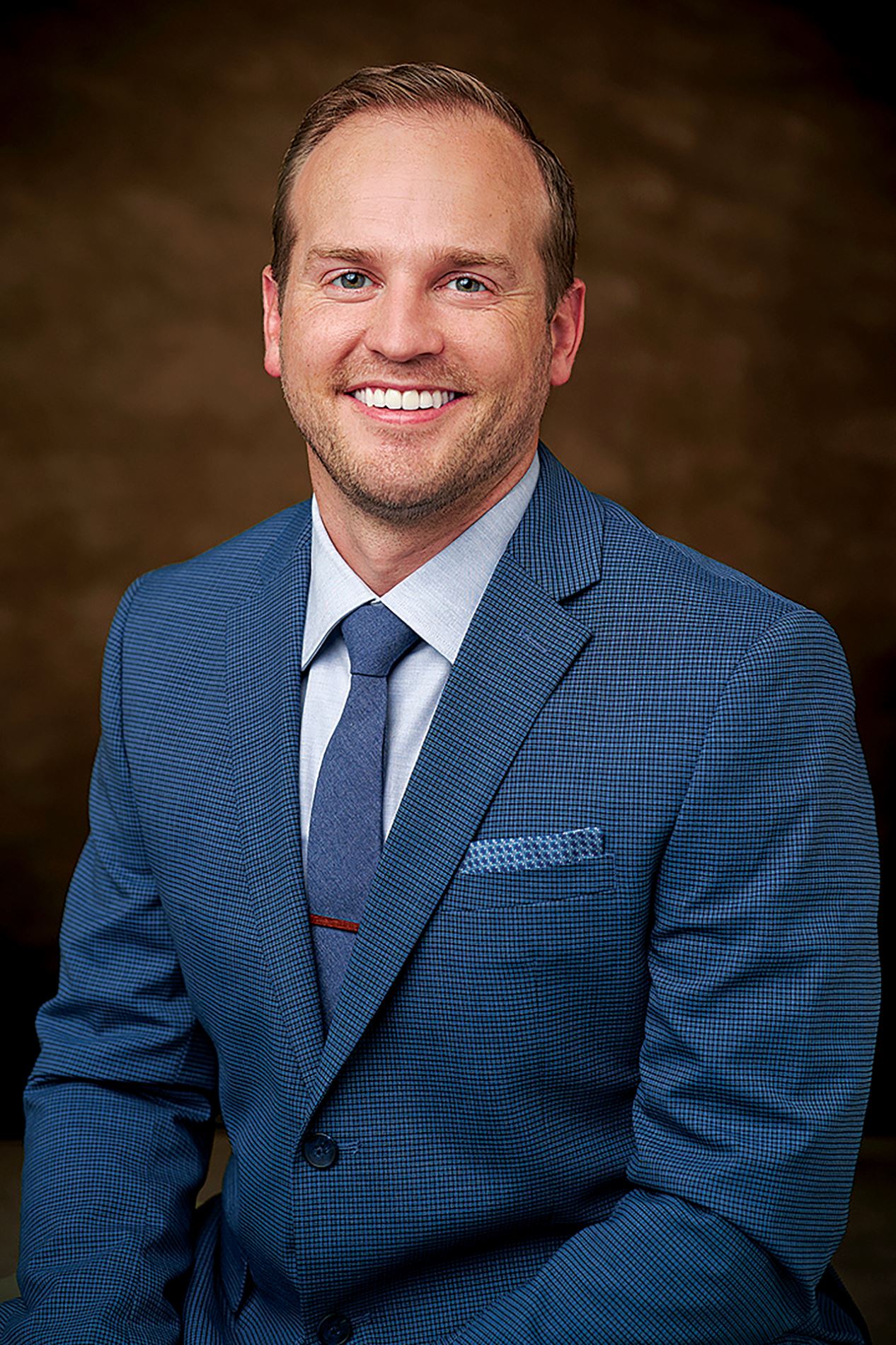 "How long will it take for me to recover from a total hip replacement surgery?" That's the No. 1 question patients ask Dr. Logan Cooper, a fellowship-trained total joint and reconstructive specialist and orthopedic surgeon at East Falls Orthopaedics. Thanks to an advanced, minimally invasive approach to total hip replacement surgeries, Dr. Cooper assures patients that recovery is quicker than ever. 
"It's a difficult question to answer because every person is different and there's not a clear moment when a person can declare they've recovered. So, I tell patients that 80 to 90 percent of recovery occurs during the first 6 weeks; then it takes several months to get that last 10 to 20 percent," Dr. Cooper said. "But the good news is that research and literature consistently show a quicker and easier recovery for patients who undergo an anterior approach to total hip replacement." 
An anterior approach means the surgeon accesses the damaged ball-and-socket joint by entering from the front of the hip. With the frontal entry point, the surgery is minimally invasive, only requiring one small incision and muscle-sparing, as surgeons don't need to cut through muscle at all. 
"Because I don't cut muscle to access the hip joint, patients have a less painful recovery and they can tolerate activities earlier and have fewer restrictions post-operatively," Dr. Cooper explained. 
Benefits of an anterior approach to hip replacement surgery include:
Earlier hospital discharge, with some patients returning home the same day

Less postoperative pain

Faster recovery times

More functionality during recovery at home

Lower risk of a persistent limp after surgery

Lower risk of hip dislocating after surgery 
During the procedure, an orthopedic surgeon replaces the patient's worn-out or damaged bone and cartilage with a prosthetic implant made of metal, ceramic and hard plastic. The surgery takes a few hours, and patients begin walking with assistance on their new hip soon after they're awake and alert. 
One caveat with the anterior approach to total hip replacement surgery: Patients need a surgeon trained, experienced and confident with the more complex method. 
"It's a difficult procedure to learn. Make sure your orthopedic surgeon is trained and comfortable with an anterior approach, and that he or she performs the surgery frequently enough to stay comfortable with it," Dr. Cooper said.
For example, Dr. Cooper dedicated years to specialized training and additional education focused on the anterior hip replacement approach so that he can offer superior surgical care to patients. As the specialized joint replacement orthopedic surgeon at his clinic, he performs multiple anterior approach hip replacements every week.
"I received training in the approach from the first year of residency through my fellowship, so I've become very comfortable with it and am extremely pleased with my patients' results," Dr. Cooper said.
Results confirm that patients who undergo total hip replacement surgery with an anterior approach walk away with renewed quality of life and less pain.
"It's so gratifying to me and the patient to see such immediate results. I treat people who have suffered chronic pain in the hip for so long that it becomes debilitating. They come to me unable to participate in activities that bring them joy in life. Then the same day we do surgery, those patients tell me how much better they feel and that their troublesome arthritic pain is gone," Dr. Cooper said.
Arthritic damage is the most common reason people need a total hip replacement. Although arthritic pain typically worsens over time, physicians can provide patients with a variety of helpful treatment options to alleviate pain before considering surgery.
"That's why I prefer it when a patient comes to see me as soon as they begin having hip pain," Dr. Cooper said. "We can start with non-surgical conservative care like physical therapy, anti-inflammatory medication and weight loss. There's not a one-size-fits-all treatment plan. It's best to tailor our approach to an individual's situation and needs."  
If you're ready for relief from hip pain, schedule a consultation with Dr. Cooper at East Falls Orthopaedics, by calling 208-535-4580.